Miocen natural mineral water is discovered from the Miocen sediment layers formed over a million years before, at the depth of nearly 500m underground and entirely separated from the ground environment with a thick clay layer covering outside.
As a source with high quantities of minerals and stable bicarbonate content and natural alkaline pH level, consumers are provided with an outstanding quality product for refreshing and supplementing minerals while cleansing the body effectively as well as supporting the natural health recovery. Good for the health of all ages.
The quality of Miocen natural mineral water is tested and certified by reputable organizations such as FDA (Food and Drug Administration), SGS (Standard Global Services), Quatest 3 and Pasteur Institute. Make Miocen natural mineral water an outstanding product in terms of price and quality, creating opportunities for many people to access the healthy water source.
Currently, Miocen natural mineral water is mainly distributed in such major provinces as Hanoi, Da Nang, and Ho Chi Minh City while aiming to bring Miocen natural mineral water across the country.
ALL ABOUT MIOCEN COMPANY LIMITED
The Miocen natural mineral water plant is placed right at the mineral water source located at Chau Thanh District, Tien Giang province, Vietnam. The plant is managed and operated under ISO 22000 standards, ensuring all products fulfill hygiene and safety requirements as well as quality uniformity. We are honored to become a Vietnamese brand fulfilling both domestic and international quality standards.
Every stage of the manufacturing process is closely monitored. Water from the source goes through many stages of decantation and pasteurization, ensuring finished product high quality and food safety. Finally, the bottle is filled with mineral water. The whole process is operated by an automatic control system per American and Italian technology.
Established in 2008, all Miocen's production and promotion activities are aimed at developing public health while ensuring environmental protection. We focus on 3 main goals: (1) to supplement minerals, strengthen body immunity, (2) to sponsor for the study encouragement programs (3) to initiate the spirit of proactive health protection.
After many years of operation, Miocen Company Limited has obtained the Golden cup of Vietnam outstanding brand "for public health and development" from the Government.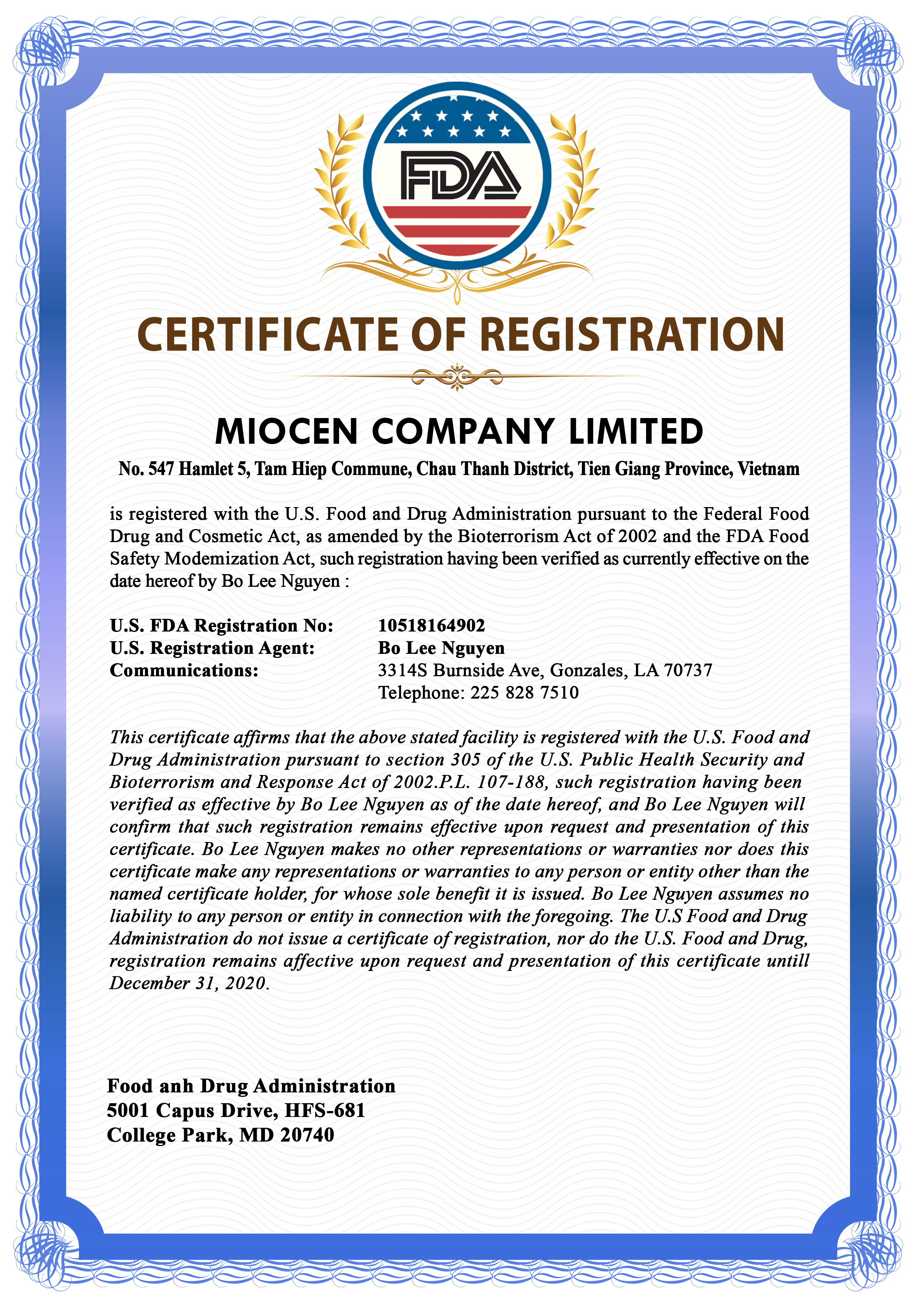 VISION, MISSION STATEMENT, AND CORE VALUES
Vision
We strive to become a high-class and internationally qualified brand of natural mineral water.
Mission statement
For Vietnamese health improvement, Miocen exerts all its strength to create a daily drinking habit of natural mineral water for additional minerals and the most optimal body purification. We direct to the further generation of Vietnamese people for a better health foundation thanks to a high-quality water source like Miocen natural mineral water. Additionally, imbued with Vietnamese culture identity, Miocen is proud to become a Vietnamese brand reaching out internationally.
Core values
The product quality is Miocen's voice, representative and working culture. The following 3 core values are maintained by Miocen to bring a high-quality water source to everyone.
1. Integrity: Carrying out all activities exactly per the regulations of competent and reputable authorities.
2. Passion: Being determined to dedicate to bring a healthy water source to everyone.
3. Kindness: Looking forward to good things in life. Good health, beautiful soul and strong life spirit.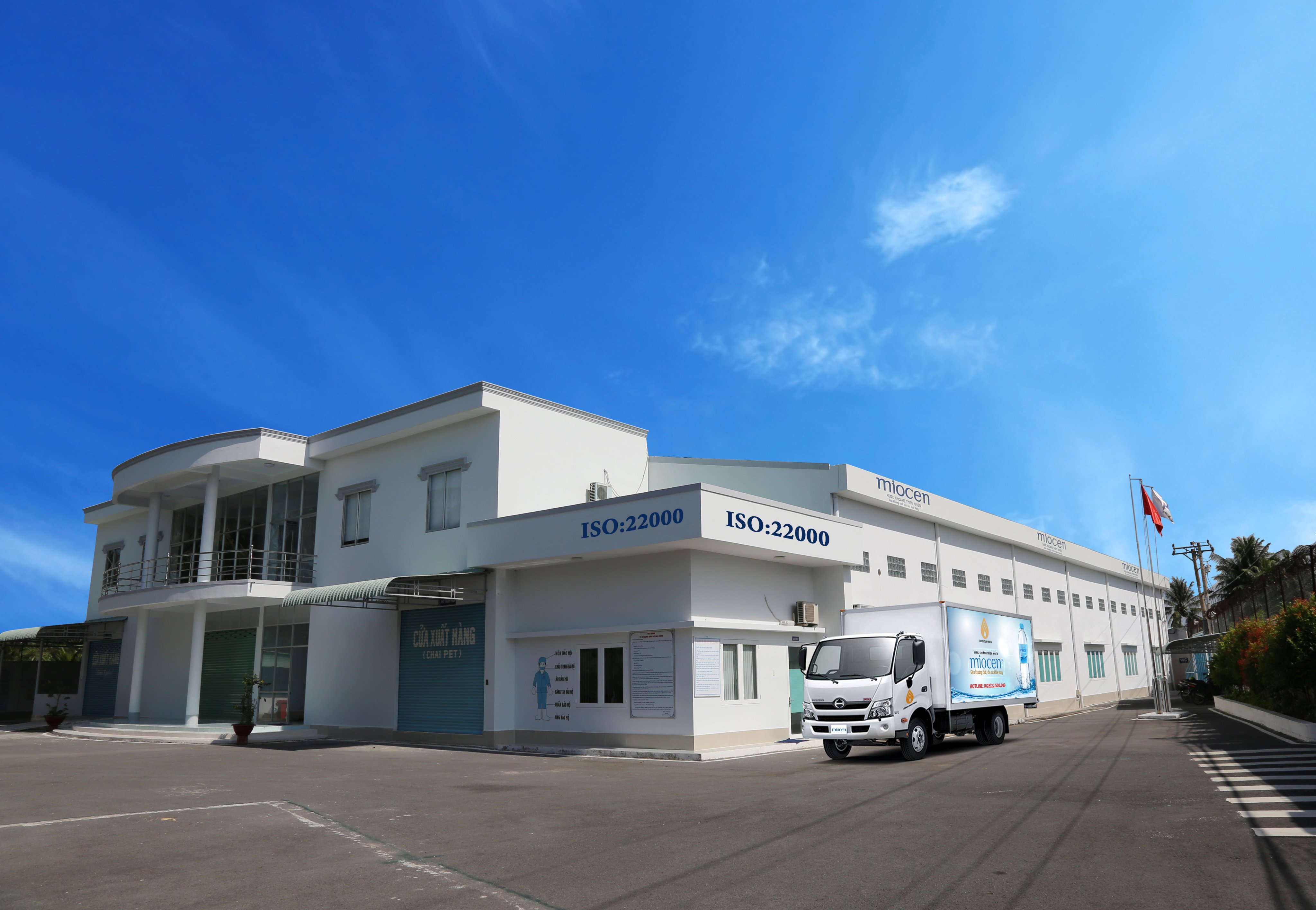 CONTACT US
Feel free to leave a question, feedback or request for distribution here
Or call the Hotline: 028.22.500.600